Impact on Environment – Indigenous Australians
1 year ago
Posted in:Australia, Blog Task, Circus Kids, Class Dojo, Geography, HASS, Interactive Sites, Multiage, PBL, Teacher, Term 2
Author: Jan
Tags: remote learning, Rural Victoria
Learning Intention
Today we are going to learn about Indigenous Australians methods of land and resource management.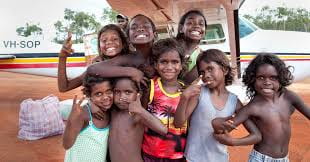 Success Criteria
You will know you've been successful when you can:
# Describe and explain how Indigenous Australians managed the landscape for food, shelter and clothing.
---
Instructions
a) How do you think Indigenous Australians managed land and resources in order to survive?
Traditional Aboriginal Lifestyle
b) Complete this task in Showbie – GPA2 – Sustainability – Traditional Aboriginal Lifestyle.
Research Task:
c) Your task is to research some sustainable resources used by Indigenous Australians.
Resources
Key Note presentation: (Showbie – GPA2 – Sustainability – Upload)
Page 1 – Title & Name
Page 2 – Contents
Page 3-5  Sustainable Resources
Extension – Bibliography
Name of websites (in alphabetical order)
URL – Copy and paste the web address