Brain Break – Gratitude
1 year ago
Posted in:Blended learning, Blog Task, Circus Kids, Microsoft Teams, Mindset, Multiage, Public Speaking, Reflection, Teacher, Term 2
Author: Jan
Tags: remote learning, Rural Victoria
Lesson Intention
Today, we are going to learn what it means to express gratitude to each other, and why it's so powerful.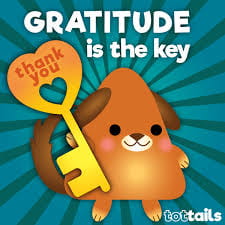 Success Criteria
You will know you have been successful when you can:
# Identify what you have to be grateful for.
---
Instructions
Watch the video about gratitude
2. Create your own video to show us what you're grateful for.
3. Upload to Microsoft Team FFFCS Primary General.