Long Division (Year 4,5,6)
Learning Intention:
We are learning how to do long division.
Success Criteria:
You will know you have been successful when you can:
# Recall and use the formula for long division.
# Record the example below in your maths dictionary.
# Use long division to solve problems with 60%+ accuracy.
# Explain the process to others (in chat/phone.)
Skills Check: Whiteboard & Pen, Listen to lesson,  Participate, Teach another person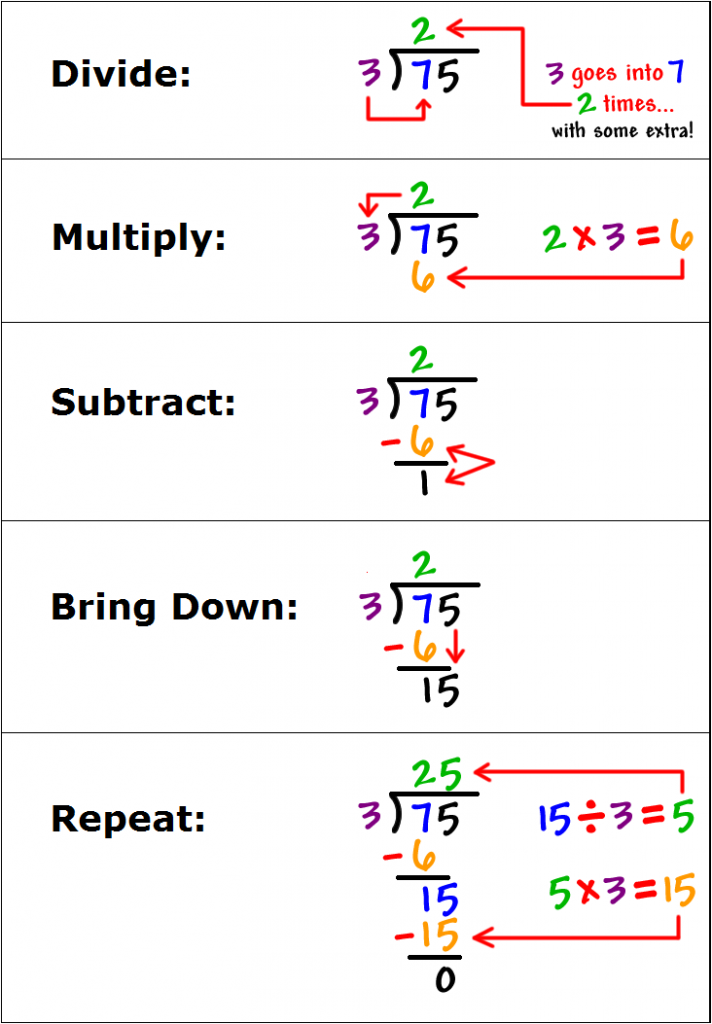 Division without Remainders

Division with Remainders

Long Division Questions with Remainders
Emma – division and the brackets rule
16/4 Finn, Tash and Emma
Showbie – Mathematics – Division with zeros in the answer