Japan (Yr 4-6)
3 years ago
Posted in:Flipped Classroom, HASS, Interactive Sites, Ipad Education, Showbie
Author: Jan
Tags: answer questions, ask questions, informative, inquiry, Japan, links, videos
Learning Intention:
We are learning about Japan.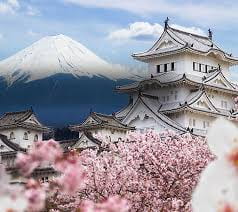 Success Criteria:
You will know you have been successful when you can:
# Identify and draw the flag for Japan.
#Identify  facts about Japan.
#Label on a world map.
# Identify famous landmarks in Japan.
# Record 10 facts about Japan that are of interest to you.
___________________________________
Websites:
1) Write 5 facts you have learned about Japan in the comments below.
2) Go to Showbie – Japan (code in Microsoft Teams) and complete the learning tasks.