English Skills
Learning Intention
This week we are learning skills which will help us to improve our writing, spelling and reading.
Success Criteria 
You will know you have been successful when you can:
# Say, find and write words which have the 'ou' sound.
# Spelling you list words accurately.
# Identify and record contractions
# Locate and insert the correct punctuation for the sentence.
# Put the words in alphabetical order
Phonic Focus 'ou' sound
Spelling Lists
List 1                      List 2                  List 3
circuit                    appearance        catch
punctuality          medicine             fruit
electrician            symbol                 wrote
Contractions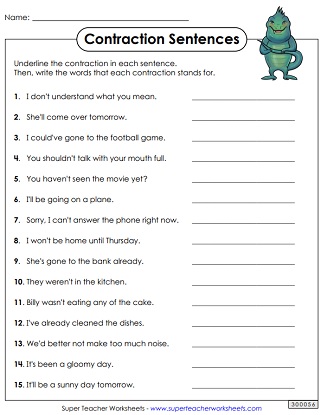 Punctuation
Alphabetical Order