Learning Intention
This week we are going to focus on learning new skills and revising some other concepts in relation to:
Types of Lines, Leap Years, Adding & Subtracting Time, Perspective, Roman Numerals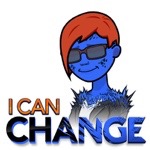 Success Criteria – you will know you have been successful when:
# You can

memorise

five of the types of lines with their image.
# You can give examples of leap years.
# You can calculate the the time differences in hours and minutes.
# You can categorise Top, Side,  and Front view.
# You can convert Roman Numerals to Numerical form and in reverse.
_______________________________
Types of Lines
__________________________________________
Leap Year
__________________________________
Adding & Subtracting Time
Converting between units of time
_________________________________________
Perspective
_______________________________________
Roman Numerals